The Great Snail King Sage (Also known as The Next Adventure) is the story arc following the "Steven" Saga. This saga was divided into three parts. The first command was "Skip to the next adventure" and the last was "Go to bed to rest up for tomorrow". It included the 400th and 500th comics.
Synopsis
Edit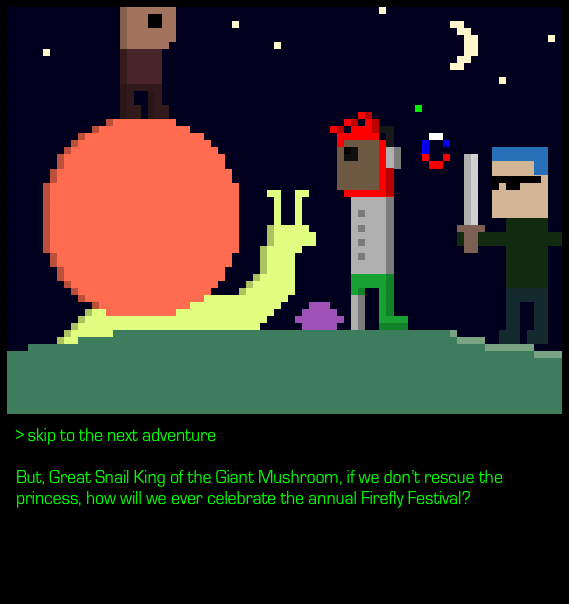 This saga takes place in the sixth eternity. It is unclear how Hillman escaped from "Steven", or what happened to "Steven", however, the beginning sees Hillman seemingly preparing to go rescue the princess for the firefly festival. It is implied that a rainbow bridge was built earlier, using Kilik's corpse. The snail king informs Hillman that his daughter was kidnapped by an evil tree,
Ad blocker interference detected!
Wikia is a free-to-use site that makes money from advertising. We have a modified experience for viewers using ad blockers

Wikia is not accessible if you've made further modifications. Remove the custom ad blocker rule(s) and the page will load as expected.